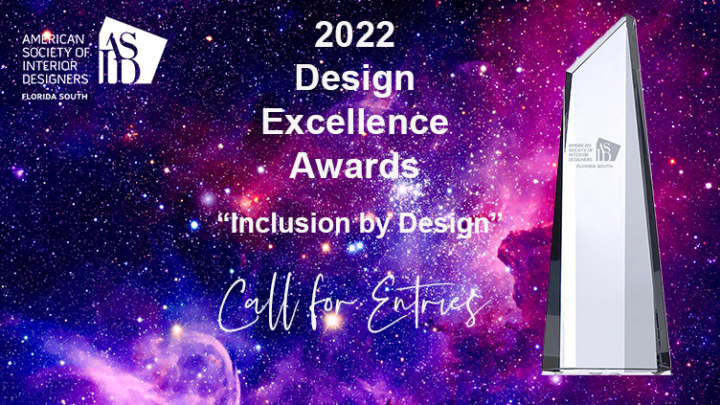 2022 Design Excellence Awards - Call For Entries!
Description
ASID Florida South Design Excellence Awards are one of the longest-running design competition in the chapter's history. This competition recognizes projects by ASID Florida South Chapter members as well as the greater South Florida design community who embody excellence in interior design.
The American Society of Interior Designers (ASID) believes that design impacts lives and collaborates with others to promote the value of interior design. "The foundation and beauty of our profession is rooted in diversity. Each practitioner brings unique gifts to our shared body of knowledge, from diversity of thought and experience to race, ethnicity, nationality, gender, disability, sexual orientation, religion, and so much more. Interior Design's impact on health, wellness, and sustainability would not be what it is today without these incredible contributions"- 3/26/2021 ASID DEI Statement
In the spirit of "Inclusion by Design" ASID Florida South Chapter is striving to foster continued collaboration and relationships throughout our design build community with the Design Excellence Awards.
WISHING YOU CONTINUED SUCCESS!!
"LOOKING FORWARD TO CELEBRATING YOUR FIRST PLACE ENTRY AT OUR UPCOMING AWARDS GALA"