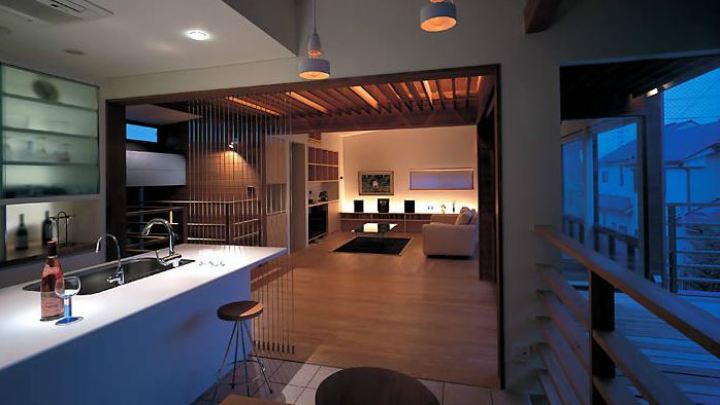 WELL Designed Lighting and Controls Webinar with Boca Tech
Description
Boca Tech Talks
Title: WELL Designed Lighting and Controls
Date and Time: December 9th 11am-12pm
Program Number: WL001
Credits: 1.0 CEU
CEU Webinar
Length: 1 Hour
Course Description:
In this course we will learn the reasons why the WELL Building Standard v1 is needed, how it's structured, and what its benefits are. The students will learn which solutions are best when it comes to meeting Circadian Light requirements. Also learn the different features and modes of the WELL Building Standard and how to achieve them.
Learning Objectives:
Explain the purpose and structure of the WELL Building Standard v1

Cite good, better, and best solutions to meet the requirements of Light Features 54 Circadian Lighting of the WELL Building Standard v1

Identify electric and daylight control strategies that meet requirements of Feature 56 Solar Glare Control and Feature 60 Automated Shading and Dimming Controls of the WELL Building Standard v1.

Describe how the ASID Headquarters in Washington DC used a total light management system to achieve Feature 53 Visual Lighting Design most of the other Light Features in the WELL Building Standard v1.
Continued Education
AIA
Credit: 1.0 LU/HSW
Course Number: WL001
Subject Code: N/A
Designation(s): Health, Safety, and Welfare
GBCI
Credit: 1.0
Course Number: 0920016605
Subject Code: N/A
Designation: N/A
IDCEC*
Credit: 1.0
Course Number: 12-00001235
Subject Code:
Designation(s): General Knowledge
Host: Jeff Galea, Founder and CEO of Boca Tech and Automation
Instructor: Deborah Giarratana, Channel Sales Manager at Orion Integrated Systems
Interested? Click here to register! https://bocatech.com/webinars/
Bios:
Deb Giarratana – Channel Sales Manager at Orion Integrated Systems
Graduating from Ohio University with a bachelor's in Communication and Media Studies, Deb is a veteran project manager and public speaker. As a part of Orion, Deb oversees dealer relationships, connected home integrators, product demos, and showroom development. Deb loves to help to build connected communities with smart systems and energy automation with integrators and builders.
https://www.linkedin.com/in/justwritedeb/
Jeff Galea, Founder and CEO of Boca Tech and Automation
Jeff graduated from General Motors Institute (Kettering University) with a BS in Electrical Engineering. His thesis entitled, "Local Area Networking," resulted in the installation of GM's first broadband coaxial cable network at its Syracuse, NY Fisher Body plant. Jeff moved to Boca Raton, FL where he was the key technologist tasked with building GM/EDS's development center practice at IBM. As Chief Technology Officer for GM/EDS in Boca Raton, Jeff developed operating systems on Intel and PowerPC platforms and was co-inventor on US Patent 6,118,428 involving the integration of OS/2® and Windows®. After 15 years with GM/EDS, Jeff moved to Silicon Valley where he joined Aurum Software pre-IPO. As Director of Aurum's consulting practice and later Vice President of Engineering, Jeff was credited with developing the first completely browser-based Sales Force Automation application in the industry. Jeff's team simultaneously released the product in nine languages, after which Aurum went public and was acquired by The Baan Company. As Vice President of Engineering for Baan's North America Front Office Division, Jeff's team developed software that kept mobile phones synchronized with cloud servers to empower mobile sales forces at Fortune 500 companies. Jeff left Baan and co-founded The Cybrant Corporation, a pioneer in web-based guided selling solutions. Cybrant deployed its solution to multi-national companies including HP, Cisco, Dupont, Johnson & Johnson, and Mitsubishi, among others. As Vice President of Engineering and Chief Architect, Jeff was awarded a US Patent 6,404,445 for Cybrant's core constraint engine technology which enabled complex products to be configured in a browser. Jeff moved back to Boca Raton, FL to run Cybrant's Product Management, Engineering, and Support Teams as Cybrant grew to 150 employees in nine countries before being acquired by Blue Martini Software.

With an insatiable passion for high-end electronics and control software, Jeff left Blue Martini Software in 2003 to follow his life-long dream of launching Boca Tech and Automation, Inc. focusing exclusively on integrating luxury A/V and control systems into homes, yachts, and businesses. BTA's state-of-the art touch screen systems and luxury electronics have been deployed in some of the most prestigious homes and businesses in the U.S. from Fisher Island and Miami's South Beach, to Palm Beach Island and East Lake Shore Drive in Chicago, with the majority of its customers located in Palm Beach County, Florida. BTA continues to rank among the CEPRO Top 100 Integrators in the U.S. for more than a decade and counting, and two of BTA's projects were featured in HGTV's Top Ten Luxury Home Theaters which aired in U.S. and Canada.
https://bocatech.com/our-team/
Interested? Click here to register! https://bocatech.com/webinars/