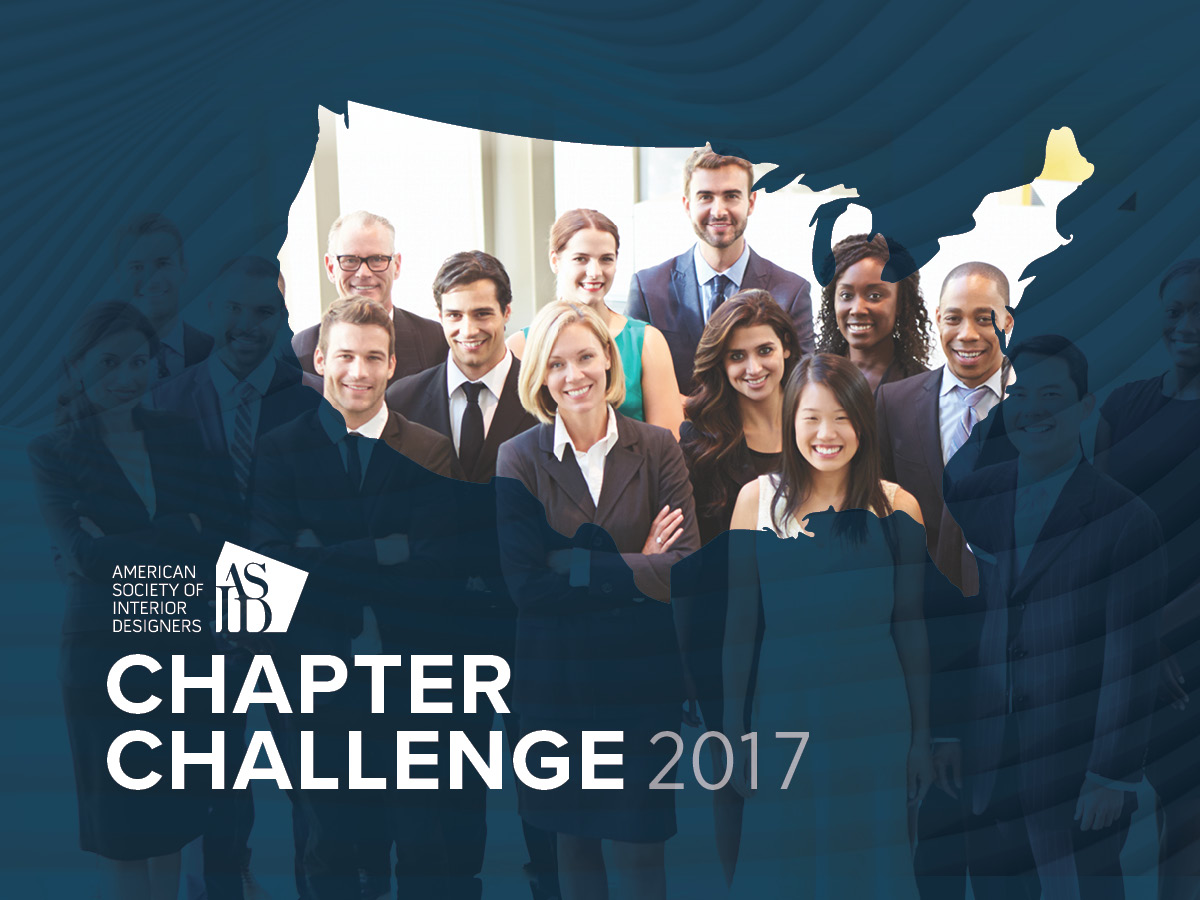 We are more powerful as a community if we invest in our future together.
The American Society of Interior Designers Foundation (ASIDF) works to advance
the profession and communicate the impact of interior design through research,
scholarships, and education.
The ASID Foundation's Chapter Challenge is an annual fundraising event in support
of the Foundation with the goal of raising a total of $50,000. The challenge
is intended to motivate every chapter member to donate to the Foundation at
the individual level. Each chapter has an overall goal of between $500-$2,000,
depending on chapter size, or roughly, between $10-20 per member. The funds
support the important work of the Foundation.
Your contribution will not only help our team in the 2017 ASID Foundation's Chapter
Challenge, but it will aid in the Society's mission of transforming lives through design.