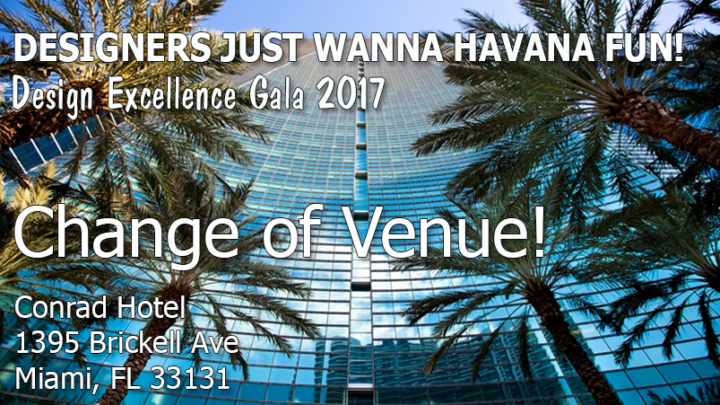 Designers Just Wanna Havana Fun DEA Gala NOV 11TH
Description
Dear ASID FSC Interior Designers, Industry Partners, ID students and friends,
As life slowly returns to normal and we turn to supporting friends and family, the ASID FSC Board of Directors has elected to postpone the ASID FSC gala scheduled for Saturday, September 16, 2017.
NEW VENUE!
"Designers Just Wanna Havana Fun" DEA and gala will be held at Conrad Hotel on Saturday, November 11, 2017.
If you have any questions please reach out to us at the ASID FSC office.
We ask the members of our chapter to join the ASID FSC Board of Directors as we find ways to help our fellow designers and friends during the aftermath of Hurricane Irma.
Regards,
The 2016 - 2017 Florida South ASID Board of Directors